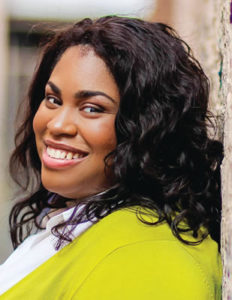 Join us at the library as we host a livestream of author Angie Thomas' lecture at Rhode Island College. Thomas is the author of "The Hate U Give," this year's book selection for Reading Across Rhode Island.
This event is hosted in partnership with the Rhode Island Center for the Book and the Open Books-Open Minds conference at RIC. The lecture will be displayed on the TV in the library's media room, located in the back of the library.
Don't miss out on one of the most anticipated author events of the year!