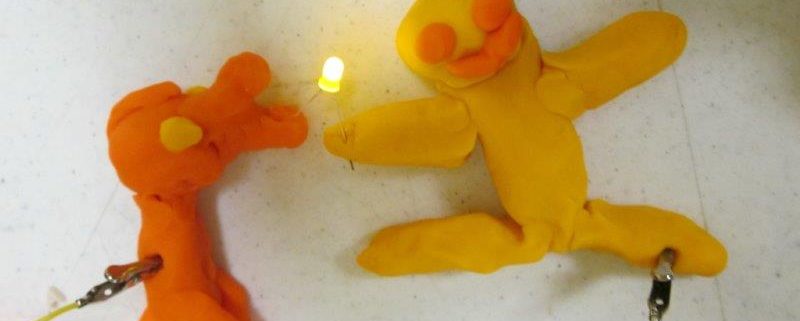 Explore the properties of electricity and creativity using conductive dough. Through hands-on art/science activities, you will learn how circuits work, and the difference between conductive and resistive materials.  Use LED lights, play-dough and imagination to create electric artwork!
Wednesday, July 5th at 6pm under the tent
Intended audience for ages 5 & up.