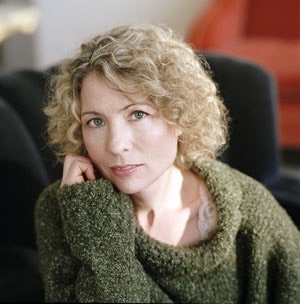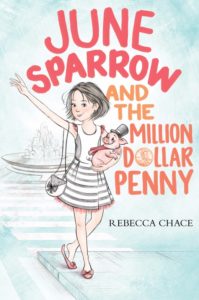 Join us for a special storytime and activity with author Rebecca Chace as she presents her latest book for middle graders, June Sparrow and the Million Dollar Penny.
Monday, July 17th at 3pm
For middle graders 3rd-7th grade
June Sparrow and the Million Dollar Penny
June Sparrow and her best friend—a miniature pig named Indigo Bunting—have always been just fine on their own. They live in New York City and even though June is an orphan, her parents left her with a kind housekeeper and plenty of money. But on June's twelfth birthday, she suddenly loses her fortune and is forced to move in with an aunt she's never even met in Red Bank, South Dakota of all places.
Now, June has to live on a farm with her grouchy aunt who sees her best friend as potential bacon. Then one day, June finds a mysterious "Penny Book" that her mother used to keep. She is instantly intrigued by the mention the Big One, the rarest and most valuable of all pennies. Finding it could be June's ticket back to New York and her old life. But the only guide June and Indigo have is a cryptic list her mom left behind.
To decode the list and find the Big One, June will have to enlist the help of some new friends in Red Bank. But the most surprising mystery of all may be what brought June to Red Bank in the first place-and what is most valuable to her in the end.