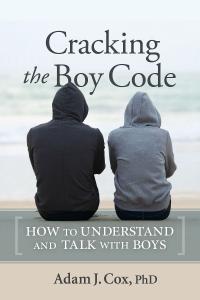 Clinical psychologist, Dr. Adam Cox, PhD, will join us to speak about his latest book, Cracking the Boy Code: how to understand and talk with boys.
Adam J. Cox, PhD is a clinical psychologist, author, speaker and educational consultant. He has been consulting and writing about the emotional and cognitive development of youth for more than a decade.
Dr. Cox's clinical practice is located near the historic Four Corners of Tiverton, Rhode Island.
Wednesday, October 24th at 6pm
No registration required!